So we are now the proud owners of a new home. The first order of business was to make some decisions about what to do with the house. When we bought it, it was a duplex. The entire square footage of the house is 2100 sq/ft. So each side of the duplex is about 1050 sq/ft. We could either remodel it as a duplex and live in one side while we rent out the other side. Or, we could convert it to a single family home. After much consideration, research, and crunching numbers, we decided the best avenue was to convert it to a single family home.
Now that that decision was made, we had to decide how we were going to convert it to a single family home. The first thing I did was take a lot of measurements and then create a floor plan on my computer of the existing duplex.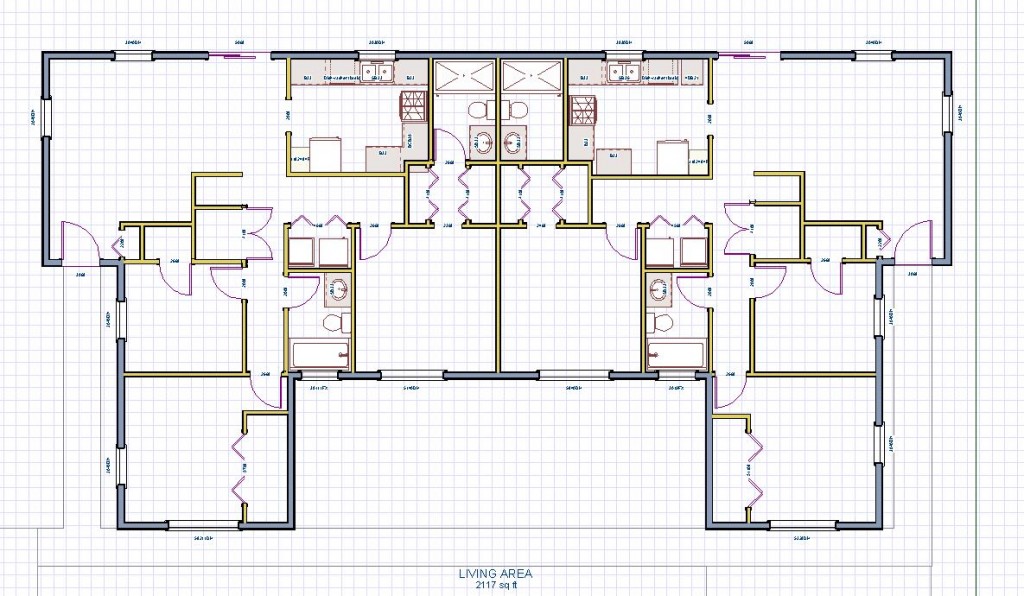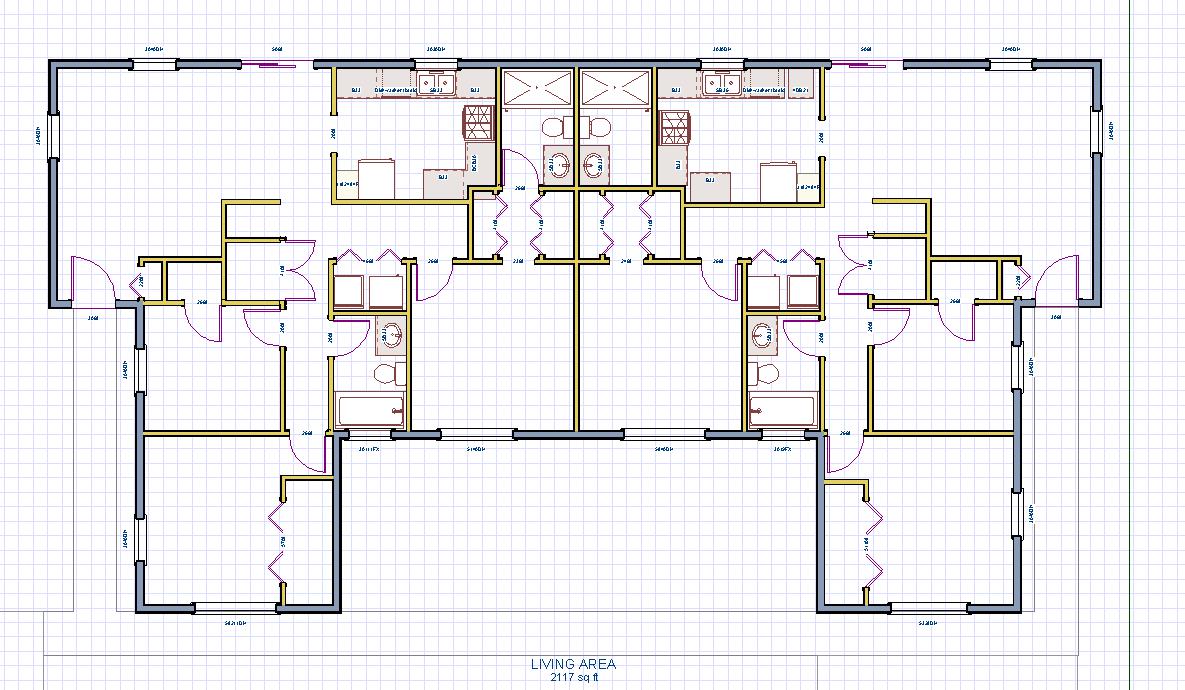 There was something really satisfying about taking all those measurements and creating a floor plan from it. And, it was really nice to be able to sit and look at the house in sort of a clean slate frame of mind. It looks a lot nicer and cleaner on paper than it does walking through the house so it is easier to visualize what we will be doing.
There was also something really satisfying about moving and deleting walls on my computer and seeing what we would end up with. So after some time at my computer, input from family, and a lot of time thinking about how we live and what we want from a home, this is what I came up with.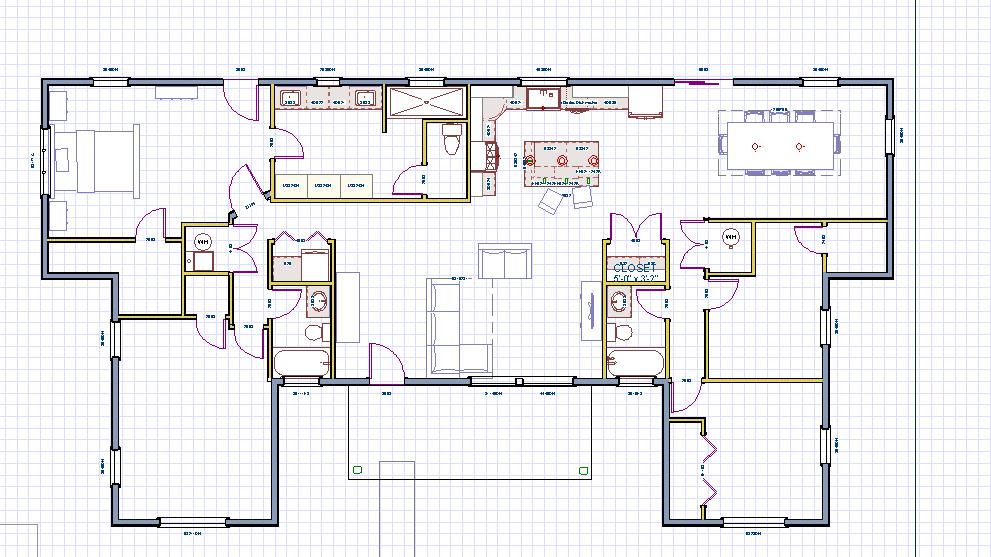 With the change from duplex to single family home, we also wanted to front elevation to change slightly as well. We were going to be putting the new entry way on the front of the house instead of the sides so it was a good opportunity to create a nice front porch and change the look from the street view.
Before.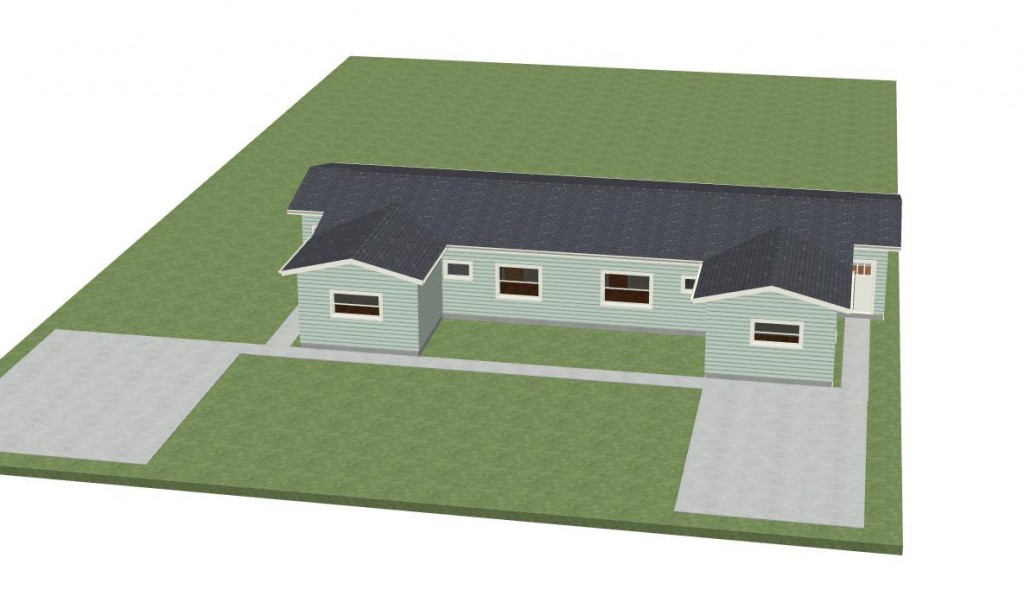 After.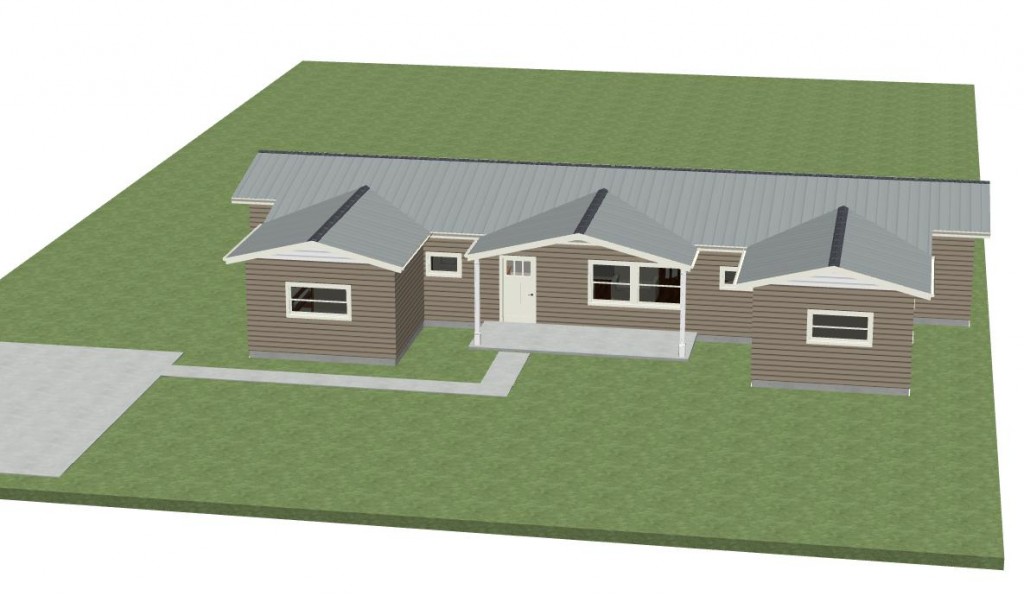 We had made decisions and we had a plan. We were excited to move forward and actually start tearing into this project!