As we were packing up all of our belongings and moving out of our rental house, we rented a storage unit. We needed a place to put a lot of our things in that we would be keeping but didn't have room for in the beginning. We are down-sizing from 2700 sq/ft to 1000 sq/ft and we are getting rid of a lot of things that we just don't need. But there were still things that we wanted to keep and knew we would use once the remodel is finished, but we just have to store it some place for the time being. Renting the storage unit was just a temporary solution though, because there is a large storage building in the back yard of our new house. However, just like everything else, it was in bad shape and needed a lot of work before we could use it or store anything in it.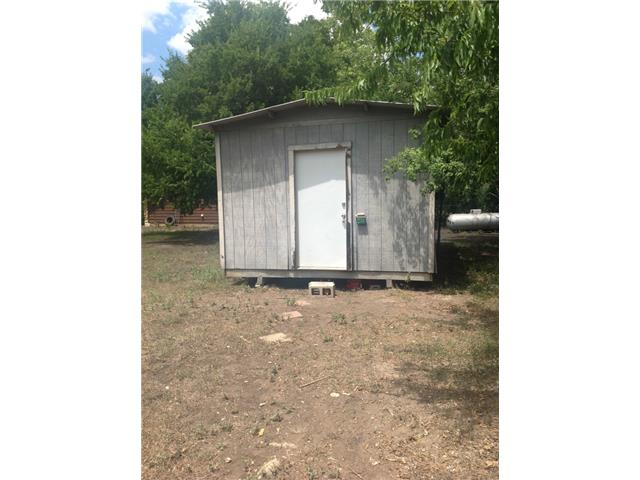 The first issue was the foundation. The shed had been set on some beams, which had buckled and caused the floor to warp badly. In addition to the bad foundation, the shed had been placed very close to the back of the house which made the backyard feel very small.
So we decided to pour a concrete foundation and move the shed onto it. The entire inside needed to be gutted so after moving the shed, we would need to redo the inside as well.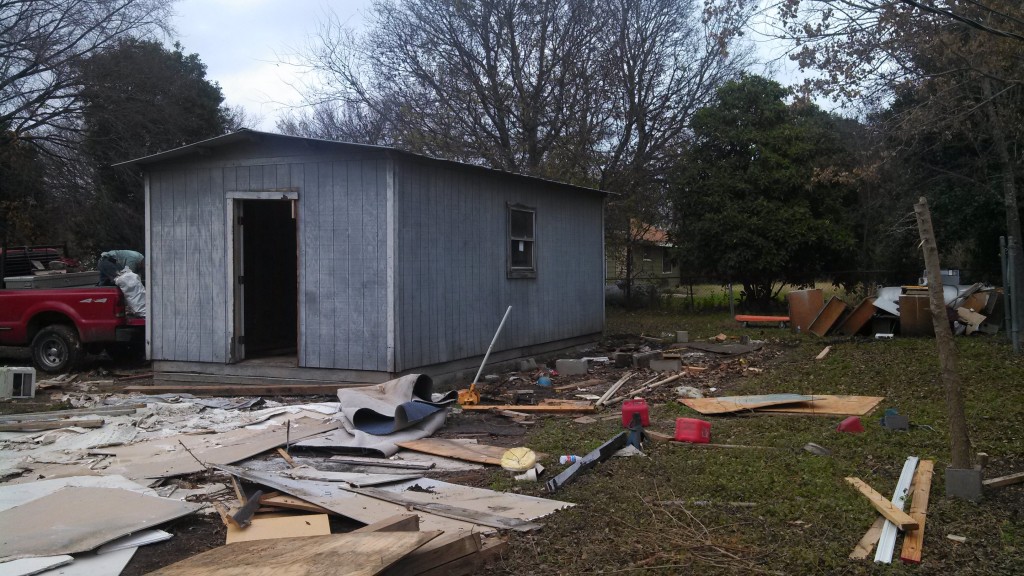 The aftermath of moving the shed was quite impressive. It took an entire day for three adults and two kids to clean up all that debris. I may, or may not have been called a task master and/or a slave driver that day. It really is all a blur.
The next week was spent working on both the inside and outside of the shed.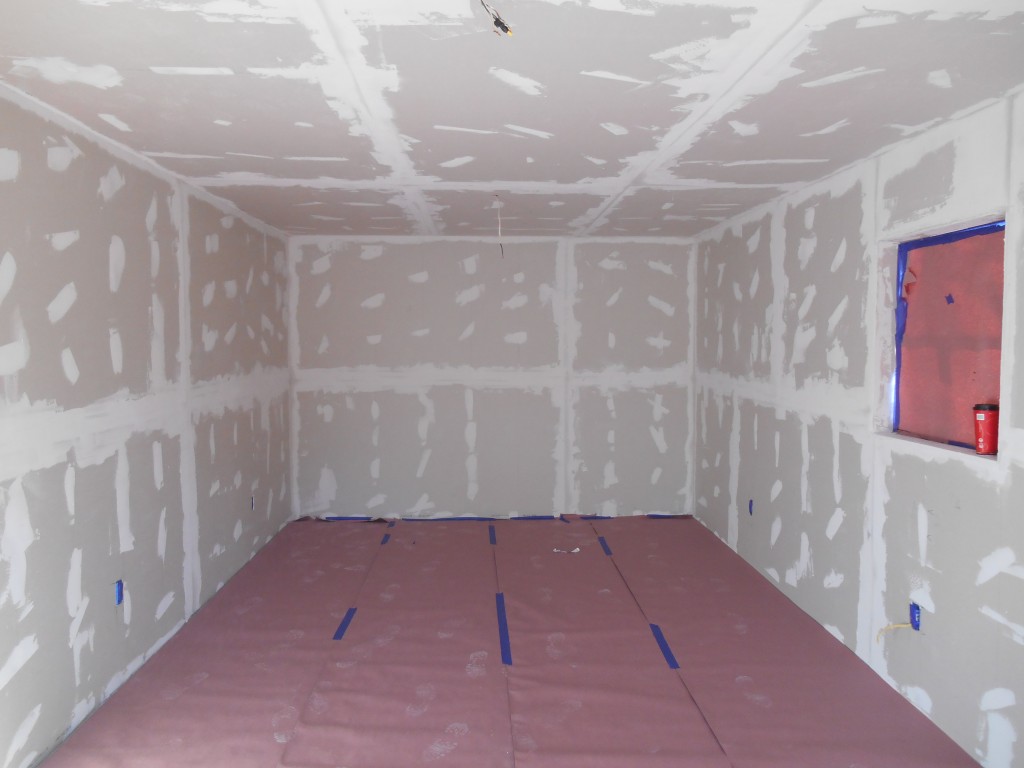 New insulation and drywall on the inside and a fresh coat (or 4) of paint all around and we had a lovely new storage building!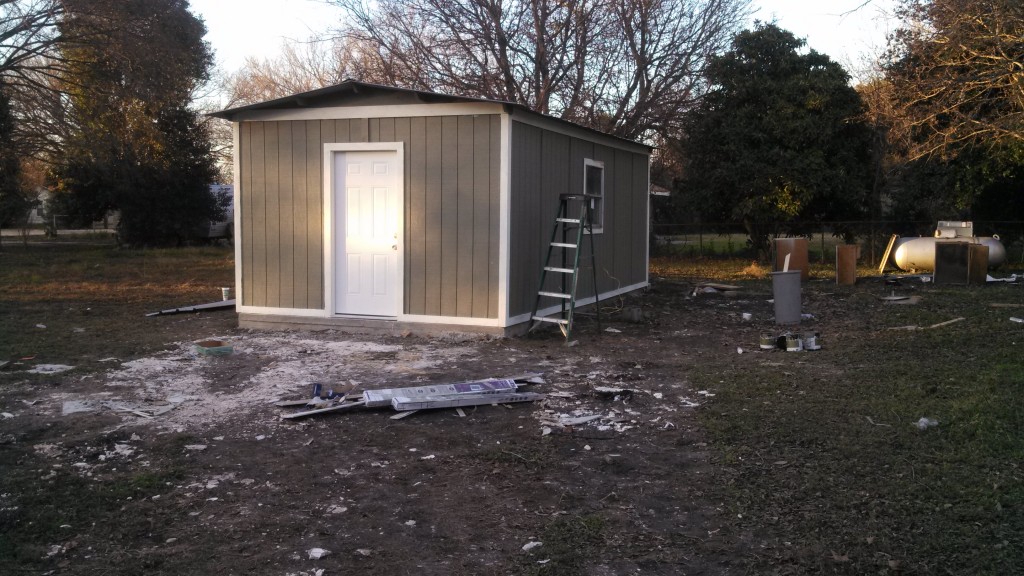 The yard still needs lots of work, but that comes at the end of the project. Now we have a clean, secure, nice looking storage building that can later be a workshop (or office, or sewing studio, or ….). Well, we have options.